Zirkular
Circular building as a goal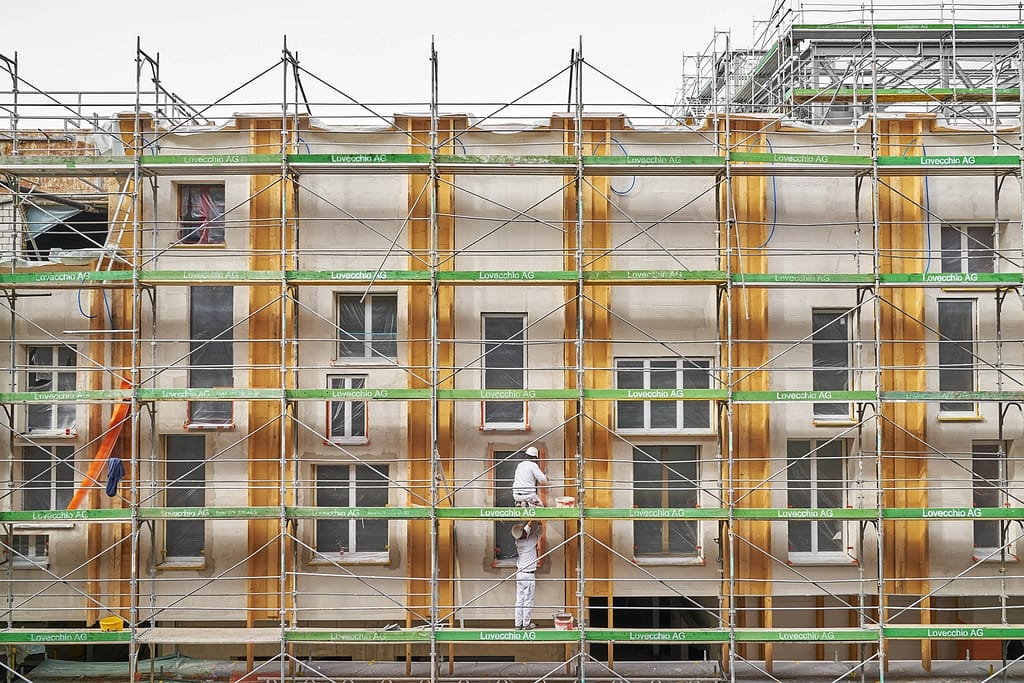 As a reuse planner, we support players in the construction industry in developing and implementing circular processes. We want construction to be understood as a cycle, through which old houses become new houses.
The footprint of the construction and building industry is massive. Building materials are responsible for 10% of Switzerland's greenhouse gas emissions, which are generated during demolition, production, transport and installation. Pilot projects show that reusing building components such as load-bearing structures, windows or cladding saves 50% of emissions during construction, prevents waste and conserves resources. The reuse of building materials offers enormous potential for emission reduction and is therefore a major means of achieving climate targets. However, those interested in reusing building components lack planning knowledge, cost security and a sufficient supply of materials, which is why the potential is not yet being exploited today.
Zirkular helps raise awareness of the potential in reusing building materials and promotes knowledge transfer to the players involved – mainly architects, real estate developers and the public sector. We offer annual internships to aspiring architects and train component seekers. Thanks to the close cooperation with building component exchanges and dismantling companies, we can create a scalable supply of high-quality components. As a further measure, we are developing an open-source planning tool to enable specialist planners to oversee the entire reuse process (framework conditions, guarantee, legal basis).
We are active in various sector-relevant associations and maintain contacts with the authorities and politicians to make specific demands for improving framework conditions.
About Zirkular
Zirkular emerged from the 'baubüro in situ' architecture firm and was founded in autumn 2020. Together with baubüro in situ, we can look back on 25 years of dedication in the field of sustainable building. Since then, Zirkular has established itself as a specialist reuse planner and consultant in the building sector, focusing on cooperation with architects and real estate developers.
We also give monthly lectures at educational institutions and take part in panel discussions on reuse. In 2021, we designed the first competition with the awarding authority.