Studio Banana
Second Cycle Office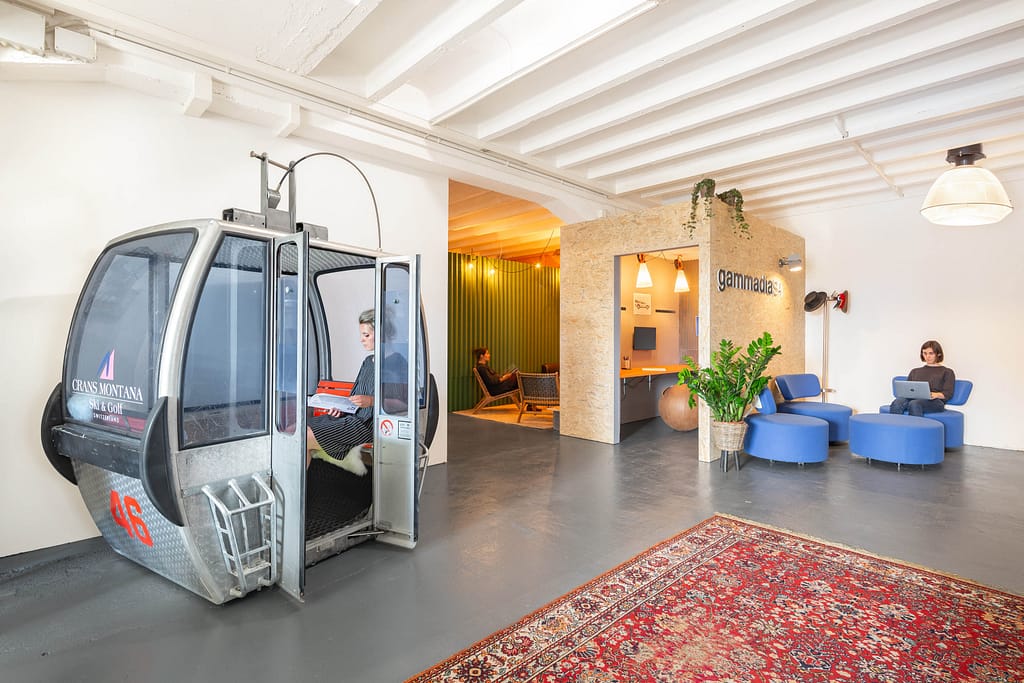 This project has been completed.
In the "Second Cycle Office" project, we design user-centered work environments with furniture and materials from the circular economy, which we give a second life.
Functional office furniture and materials are usually discarded by companies if they cannot be integrated into a new concept or working environment. A resource-saving alternative is to reuse them in other office projects – either in unchanged form or as a result of refurbishment or redesign with a view to the updated intended use.
"Second Cycle Office" is an ecologically and socially sustainable interior design concept for office projects. In the sense of a circular system, already existing raw materials are used. In order to keep the added value in the process as regional as possible, cooperation with local and social organizations is sought. As a first test project, the Kaserne Hauptbau in Basel is being designed sustainably in collaboration with Fluxdock.
In this project we work according to the guiding principle: "Form follows availability".

About Studio Banana
Studio Banana is a creative agency specializing in design-driven transformation projects. In this context, we want to create future-proof environments that are tailored to the needs of current and future user groups and are sustainable in the long term.
Do you have furniture or materials that you would like to give a new life or are you interested in a sustainable workplace concept? Feel free to contact us ([email protected]). We look forward to an exchange and to further expanding the network in the Basel area!