Regent Beleuchtungskörper AG
Smart sensors / smart lighting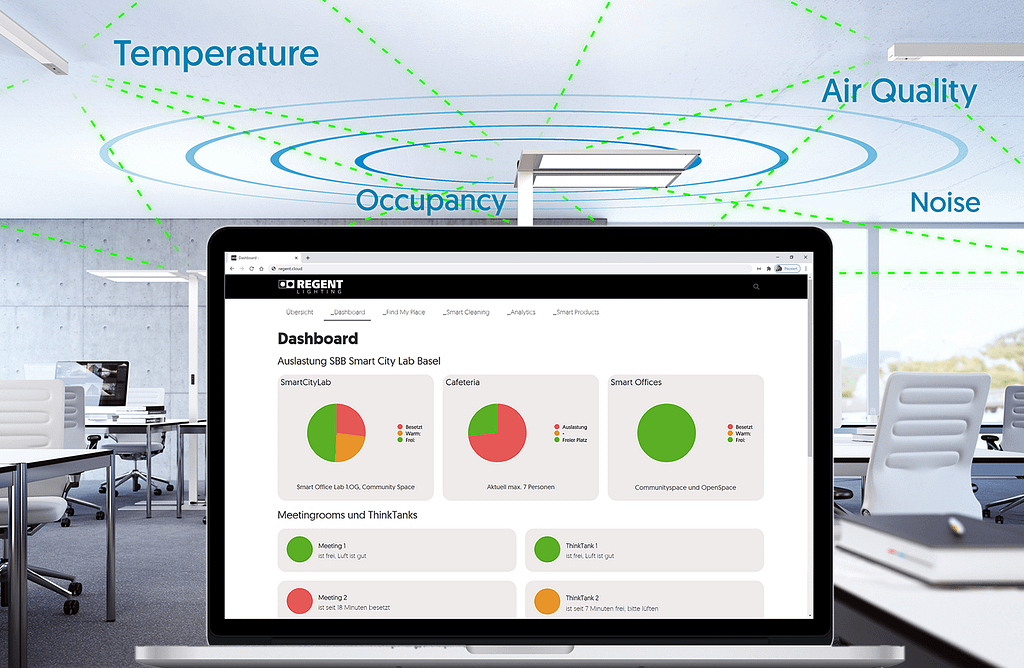 Modern, smart buildings are energy efficient and offer a high level of comfort and safety. New smart technologies integrated into these buildings can help unlock a multitude of new possibilities. The Smart Office project in Smart City Lab Basel's Community Space is expected to provide new insights into connectivity of new technologies within buildings and sites. The aim is to create a landscape which manages and controls IoT and IT data with a simple set-up and supports the intelligence and autonomy of the individual systems.
In the Smart City Lab Basel, Regent researches use cases for IoT-compatible lights. Regent's smart lighting technology provides information about the occupancy of office and cafeteria spaces, which is particularly valuable in light of the pandemic and stricter hygiene rules. The IoT sensors integrated into the lights do not just supply information on air quality or the use of the spaces – they can also tell whether or not physical distancing is being adhered to. This then enables efficient management of the use and cleaning of office spaces or a cafeteria. The users of the community spaces can also receive information about available places via an online platform.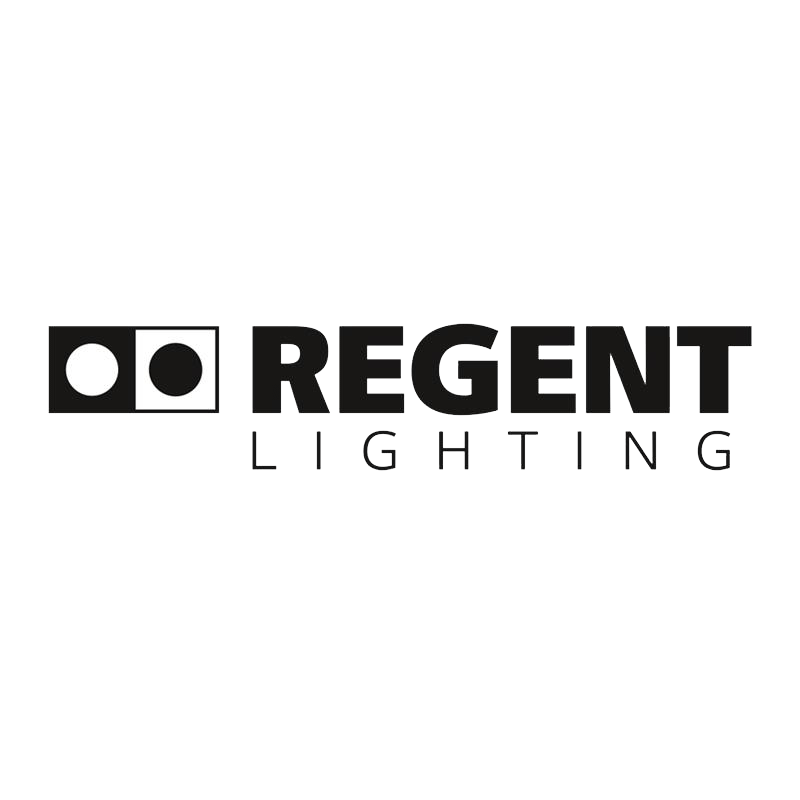 About Regent Beleuchtungskörper AG
Regent Beleuchtungskörper AG, based in Basel, employs around 600 people across six countries, and is the market leader in Switzerland and one of Europe's leading lighting manufacturers. With its extensive expertise, Regent is able to provide advice and guidance in the lighting market, which presents many opportunities thanks to LEDs and the use of future-oriented digital technologies. Regent Lighting develops high quality conventional or semiconductor-based optoelectronic lighting systems. The company explores digital innovations in order to provide smart connected lighting solutions. Today, their products already contain the technology of tomorrow.