afca ag
HoloPLANNING – spatial visualisation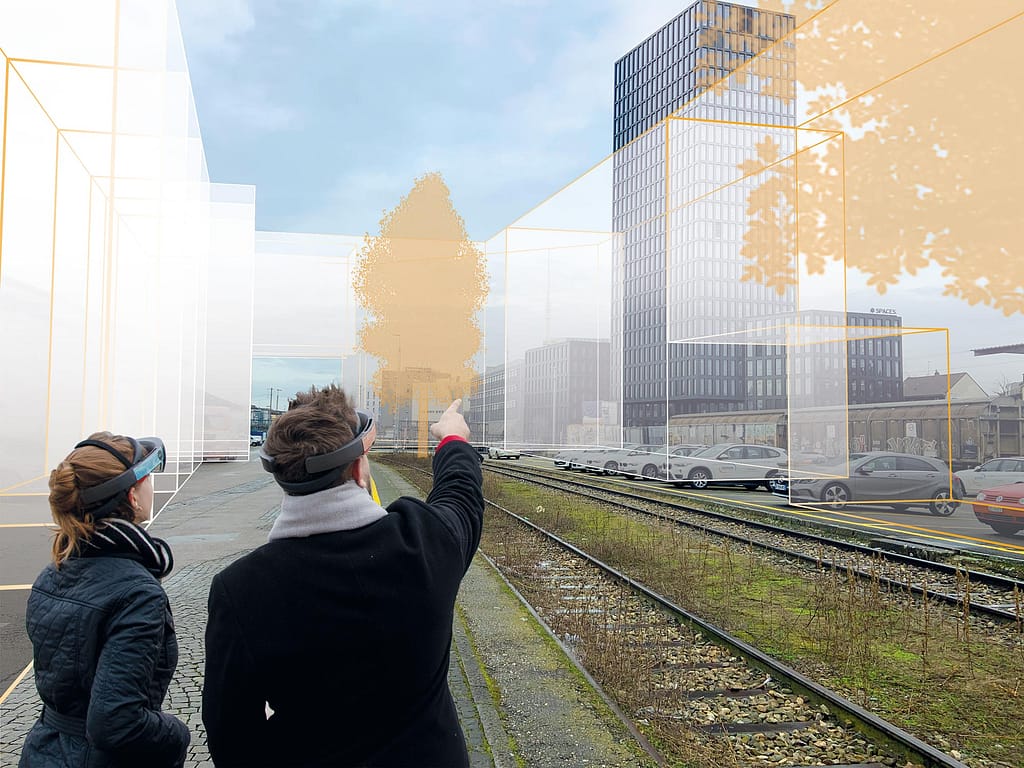 This project has been completed.
The presentation of 3D models in their actual size and embedded in the natural environment makes construction projects tangible and creates the necessary basis for discussion for all the parties involved.
A wide variety of parties are involved in the design and development of a potential construction site. Decisions are made which are often based on different interpretations of the situation. Digitalisation and the application of innovative technologies create revolutionary possibilities for modernising spatial planning and introducing new standardised processes. The goal is to provide a collaborative working tool that promotes a common understanding among all participants and supports the communication of construction projects visually.
Thanks to the latest mixed-reality technology, construction projects can be presented virtually. Using the HoloPLANNING application and with the help of holographic glasses, digital plans can be turned into 3D models that can be experienced spatially. By embedding virtual models in the natural environment, building projects thus become tangible for everyone. Animated content makes for realistic simulations. The visualisation of future states assists with planning and design, as even the invisible becomes verifiable. HoloPLANNING offers spatial planning a versatile instrument and, by providing a common experience for all participants, creates the necessary basis for deliberating on a project. Using the Wolf site in Basel as an example, the application's benefits will be evaluated and tested, especially with regards to communication.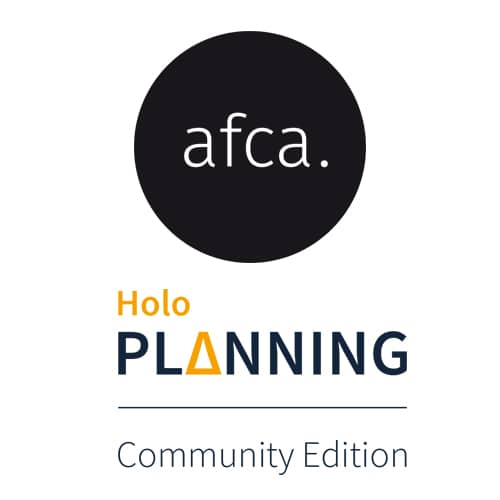 About afca ag
afca. ag has been developing customer-specific software solutions for 25 years. The company's holacratic organisational model does not rely on hierarchical structures, but rather on self-organisation and properly functioning teams. Its employees are committed to always focusing on users' needs and rethinking solutions using the latest technological possibilities. The IT company is particularly strong in the areas of cloud computing and application software. In addition to conventional web and mobile apps, afca. has made a name for itself in recent years with augmented reality technologies. In 2018 afca. was the first Swiss company to be included in Microsoft's Mixed Reality Partner Program.